Our search for beautiful artisan, but above all tasty ciders will not stop for the time being. We regularly include new ciders in our range. In addition to the Netherlands, France, the United Kingdom, Italy and Spain, the following countries are currently represented in our range: Sweden, Ireland and Germany.

From Scandinavia in the range of Apples and Pears: Brännland. In 2010, Andreas Sundgren started making Brännland cider in Northern Sweden. After two years of testing and trialling, he concluded that the climate and the apples were better suited to making ice cider. Just like in Canada, the winter cold is used to make this Swedish Iscider. 100% natural, frozen juice from apples from the Västerbotten region and from a selected apple grower in southern Sweden, forms the basis of a cider must that slowly ferments into Iscider. Nothing else is added to this ice cider. In addition to the Iscider, there is now also an Iscider Barrique that has been in red wine barrels for 12 months and Claim. Claim is a somewhat lighter, summery variant of the Iscider. Brännland also makes Just Cider and Pernilla Perle. The juice left over after making the Iscider is used to make this Pernilla Perle cider.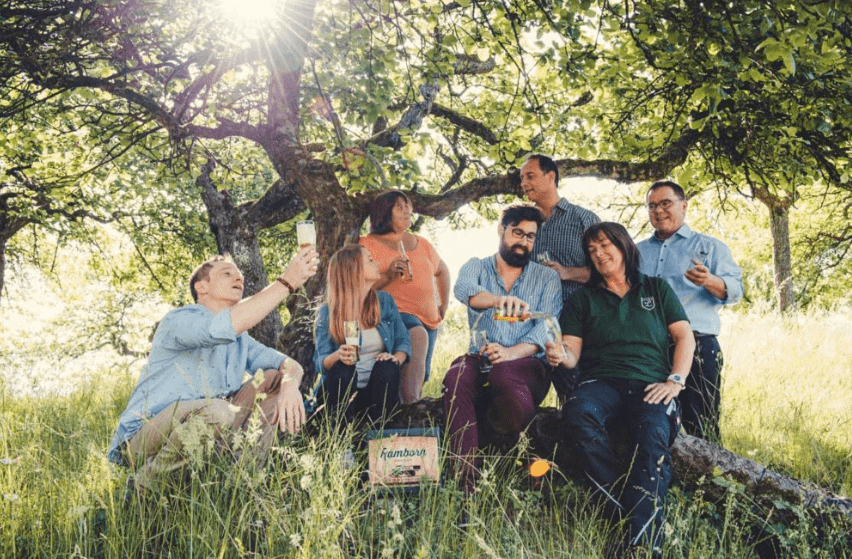 Ramborn is Luxembourg's first cider maker. Together with more than a hundred farmers, they work on their mission to preserve and improve the traditional orchards in the country, paying a fair price for the fruit.  
The idea of ​​making a Luxembourgish cider came about when three old friends went on holiday to the UK. While drinking local ciders, they shared stories about their parents and grandparents, who used local apples to produce their own cider. From this conversation came the decision to make our own cider in Luxembourg from this untapped source of apples. 
The traditional apple varieties – many unique to the region – grow in nearby orchards. These orchards are a vital source of biodiversity; according to Ramborn, it is 'Europe's rainforests that need protection'.
The efforts to protect the Luxembourg 'rainforest' are bearing fruit: Ramborn regularly receives (international) awards for their commitment to biodiversity and the environment. In addition, the company received the B-corporation certification in 2019: this means that they meet the highest standard of social and environmentally friendly impact.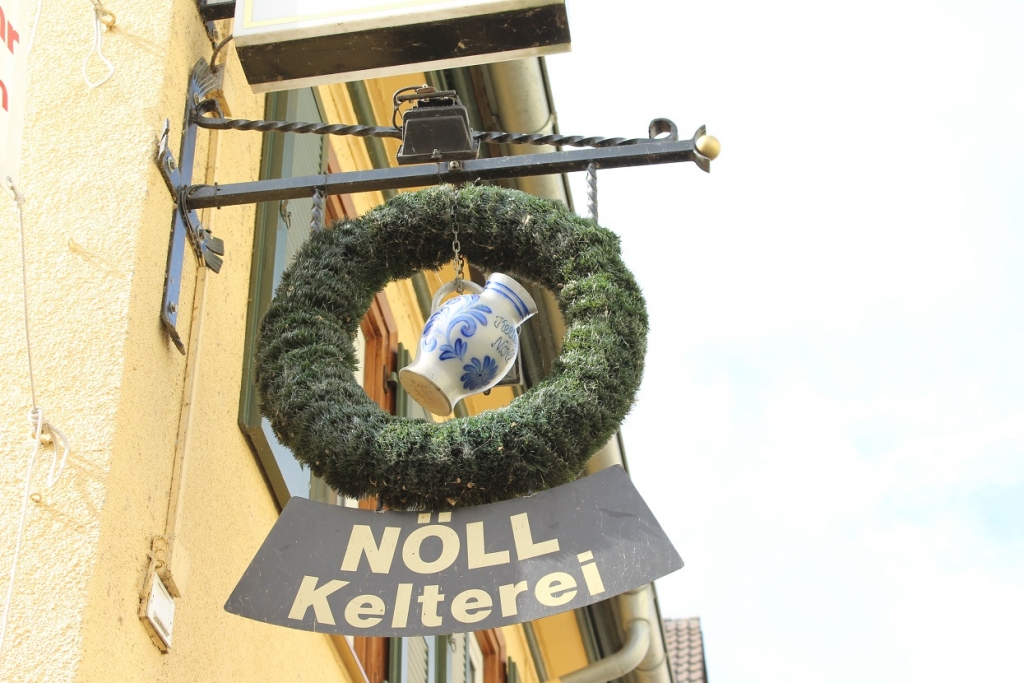 In 1962 the Nöll family in Frankfurt started making cider, or as the Germans say: Apfelwein, in their cooperage dating from 1876. This type of cider is a popular drink in the Hesse region and is often made from hand or cooking apples. Apple wine contains little or no carbon dioxide and often has a fresh acidity. In addition to the traditional apple wines, Kelterei Nöll also has a range of quality ciders, such as the Sortenreiner Apfelweinen (a premium apple wine made from one apple variety), the Apfelschaumwein and the Apfel-secco. Kelterei Nöll's ciders have already received numerous awards from the German Landwirtschafts-Gesellschaft.
Since the summer of 2018, our range includes Apfelschaumwein, Sortenreiner Apfelwein and Apfel-Secco.