Cider is unfortunately a relatively unknown drink in the Netherlands. That is actually strange, because the Netherlands is a real apple country and drinking cider is very common in many other apple countries. In the US and Canada, real cider is even booming. In recent years, more and more apple farmers and enthusiasts are focusing on making a beautiful cider. On this page we present the Dutch cider makers that you can find in our store.
The artisanal ciders of De Vergeten Appel are made from classic Dutch apples that are no longer grown for the commercial market. These forgotten apples come exclusively from small orchards and from private individuals in Tilburg and the surrounding area. No pesticides or fertilizers are used in these orchards, so the apples are organic and purely natural. The apples used are picked by hand so that nothing is wasted.
The ciders are made from 100% pure juice and are secondary fermented in the bottle. This fermentation in the bottle gives the fresh, slightly dry ciders a very pleasant bubble.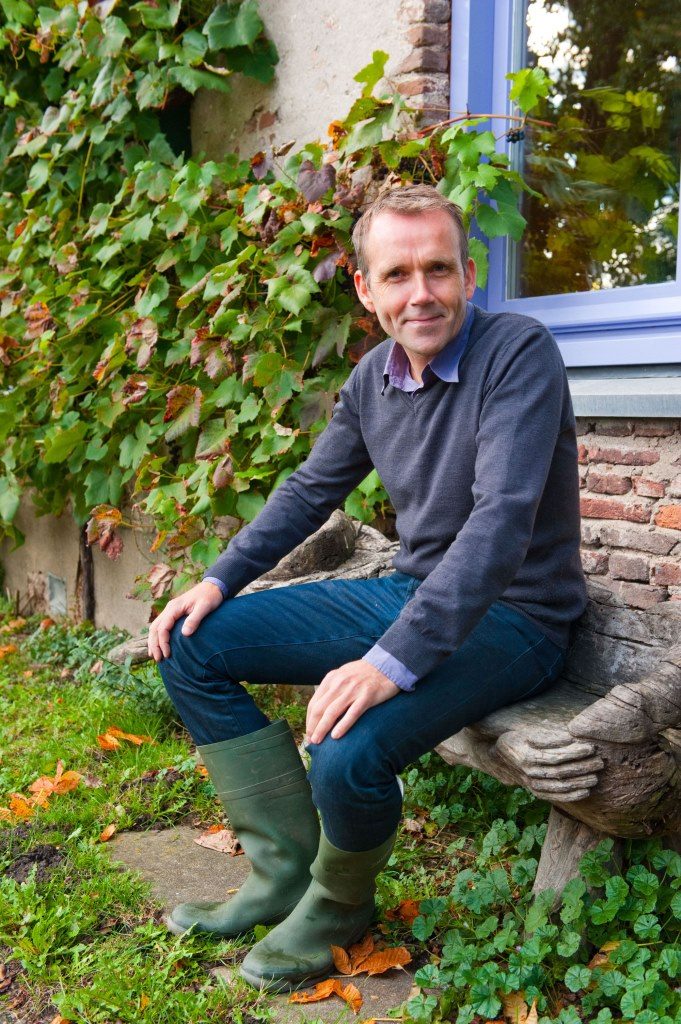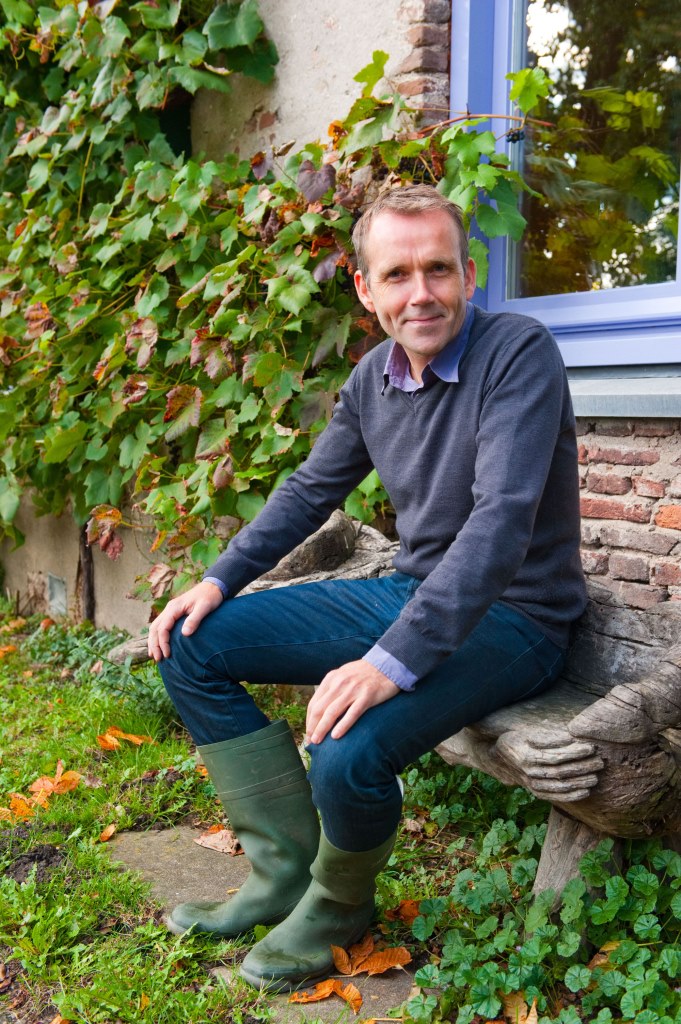 UWE Cider&Ales is made in the Betuwe, to be precise in the hamlet of Merm in Elst. There, Jan Westerlaken makes cider from apples from its own orchards. In 2009 the first English cider apple trees were planted at the farm. Cider making has now become one of the main businesses. The pressing, fermentation and bottling all take place on the farm. In 2018, a new orchard was planted in the form of a food forest in the Lingezegen park between Arnhem and Nijmegen. Hop plants, quinces and other ingredients for UWE ciders also grow there. In addition to apple cider and pear cider, UWE also makes Applebrandy (Dutch Calvados) and Pommeau. Since 2021, UWE Cider&Ales has been in the process of switching to organic products.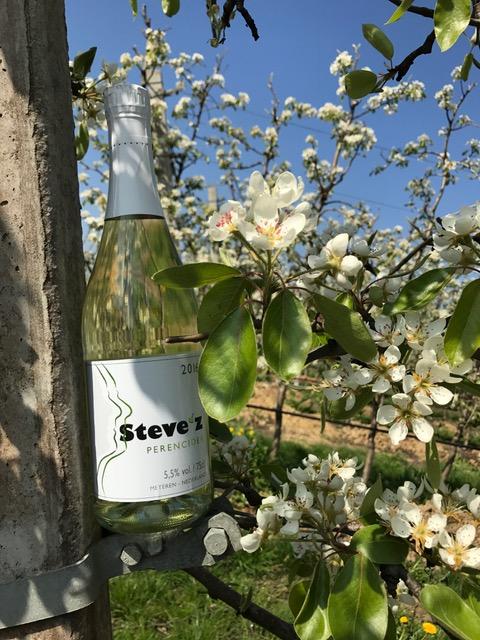 The Diks family has been growing pears with great love and passion for three generations. After having been active in fruit cultivation for a while, Frank Diks' attention was drawn to the cultivation of grapes, with the idea of turning this into wine. However, the idea of making a drink from the pears grown in-house had also been in his head for a few years. This is how the collaboration with winemaker Diederik Beker of the Betuws Wijndomein started to make an artisanal pear cider. After a number of studies and tests, this resulted in a unique composition of Dutch pear varieties from our own orchard. The delicious fresh-fruity pears grow in the Utrecht village of Schalkwijk and in the town of Meteren in the Betuwe.

A beautiful name, if we do say so ourselves, which also covers the load well here! Appel en Peer produces fresh, dry apple ciders from the Voorne standard orchard in Heerewaarden. The orchard is located on an old fortress and was planted about 120 years ago. Most of the trees are of this age. Over time, trees have of course been planted and replaced, which is part of the maintenance of a standard orchard.
The orchard is currently managed by Natuurmonumenten. This means that no pesticides or fertilizers are used. However, the subsoil is grazed from spring until before harvest, which ensures natural fertilization and enhances the diversity in vegetation under the orchard.
The cider is an initiative of Anita Koster and Jan Willem Pette.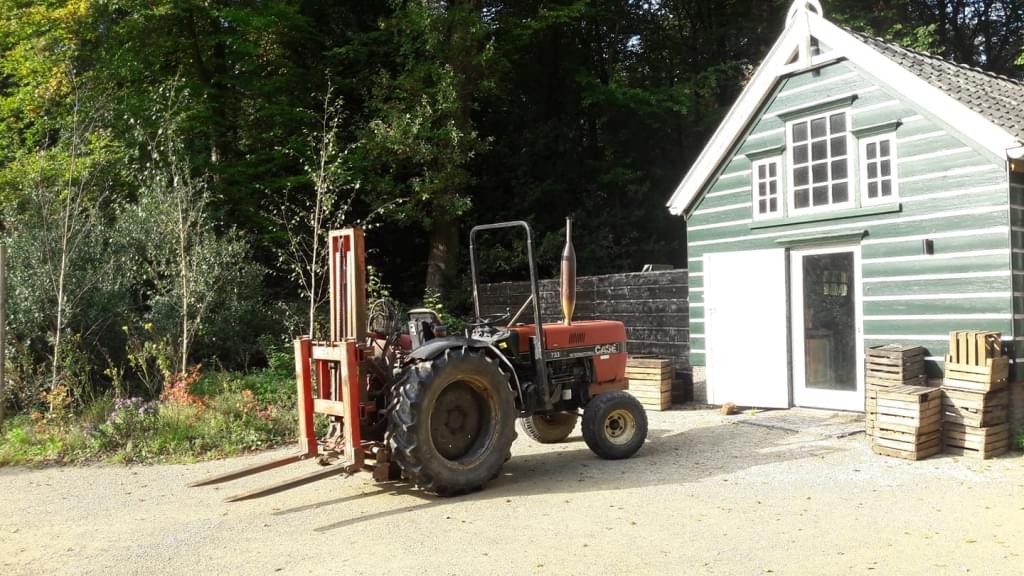 Elegast makes cider from apples from standard orchards near Utrecht. In historic estates, these special landscape elements with old varieties are preserved, but little or not harvested. To generate a new revenue model for it, Elegast organizes harvest days for volunteers, after which apple cider is made from the special varieties. The opinion in the Netherlands has often been that no cider can be made from our apples. That special cider apples are needed for that. That is if you want to make a British or French style cider. When Elegast founder Arjen Meeuwsen lived in Portland, Oregon, he noticed the great popularity of cider, which is made from the common hand and cooking apples that we also know. As a landscape architect, he was familiar with conservation costs and declining subsidies for unprofitable orchards. At the same time, Arjen noticed that many peers are looking for an opportunity to be outside more and actively make something with each other. That's why he decided to make an American style cider on his return. Together with college friend Teun Durlinger, he makes this special regional product, which generates new income for Staatsbosbeheer, among others.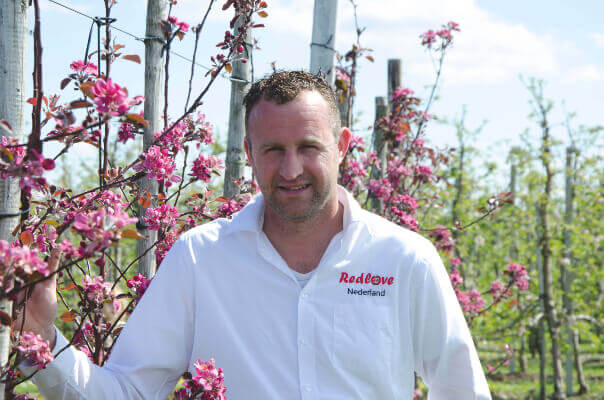 The Redlove apple was discovered in the wild in the Swiss Thurgau about twenty years ago. In the Netherlands, Jacco Merkens from Werkhoven is the only grower who grows this new variety. Sustainability, quality and avoiding pesticides as much as possible are paramount. Besides the fact that after twenty years of breeding the apple is perfectly suitable as a snack apple, Jacco also makes apple cider, purée and juice from this apple in collaboration with, among others, Betuws Wijndomein. The characteristic red flesh gives the juice a rich aroma and a fresh and sour balance.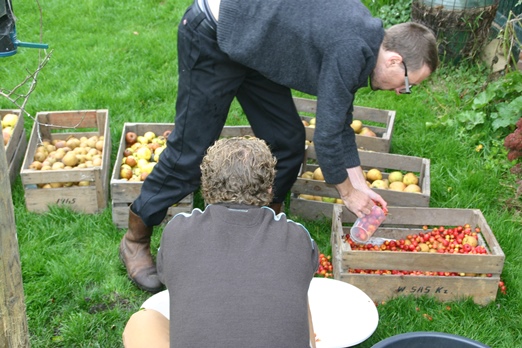 Cidermaker Mathijs Petri was apprenticed in Herefordshire on Mike Johnson's anarchist farm. Under his care, in addition to drinking cider from coffee mugs, he learned the traditional English view of the craft. By experimenting, Mathijs found some old-fashioned apple varieties that worked well and he has planted bittersweet apple varieties in his orchard. Initially he worked in the Beemster, but from 2019 he uses apples from the farmland south of Amsterdam. The result is an easy-drinking cider, fresh and invigorating like a summer prosecco.