There are many health claims for apple cider vinegar (also called cider vinegar or apple cider vinegar). Among other things, that you lose weight, that it helps with eczema and that it lowers your blood sugar and cholesterol. The last two appear to have been confirmed: www.bbc.com/news
Appels en Peren certainly has cider vinegar in its range because it is simply very tasty in a dressing for salads.
Like cider, our apple cider vinegar is made from cider apples and imported by us directly from the makers.
We currently have five types of cider vinegar in our store, one of which is pear cider vinegar.
Burrow Hill has been making cider in Kingsbury Episcopi (Somerset) for over 150 years. This English cider vinegar is aged in oak barrels. The result is an unpasteurized cider apple vinegar with a full body and fresh, fruity sourness.
Origin: United Kingdom (Somerset)
Content: 50cl
Price: €4.75

Since 1997, Jehan Lefèvre has been producing his own ciders, juices and vinegars on his Les Landes farm in Brittany. All his products are organic, made from own and local apples and are made from 100% pure juice with no additives. This apple cider vinegar is unfiltered and unpasteurized with a fruity sourness.
Origin: France (Brittany)
Content: 75cl
Price: €4.75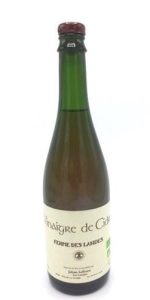 A refined, slightly cloudy apple cider vinegar from the cidrerie of the Capitaine family in Lalobbe (Champagne-Ardennes). Based on 100% apple cider, without additives.
Origin: France (Champagne-Ardennes)
Content: 50cl
Price: € 5.50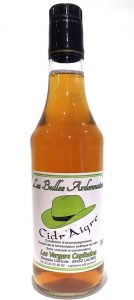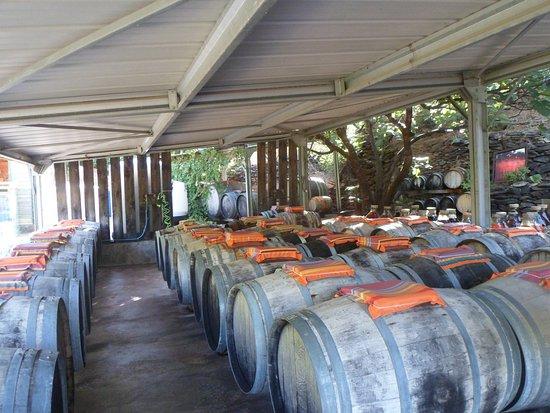 Something special, because this is a pear cider vinegar. So made on the basis of pear cider (poiré) and of course without additives. The vinegar mother is visible in the bottle. Particularly suitable for salads, but also for deglazing fish.
Origin: France (Champagne-Ardennes)
Content: 25cl
Price: € 4.70