Because of its versatility, cider is a nice drink that can be drunk at many times and with many dishes. Of course, cider can also be used in countless dishes. Use a special cooking cider, such as the Cidre Fermier de Cuisine from the Ferme des Landes or the cider that you will drink with the dish. 
We are happy to give you tasty and beautiful recipes with matching cider advice. Tasty!
Onion soup with cider and Stilton butter
Did you know that onions and cider go really well together? Instead of white wine to quench onions, a dry cider is a great alternative! So try this onion soup with Stilton butter. In this recipe we used Once Upon A Tree Marcel Ridge Dry Cider, but any dry cider will do. This recipe is for 4-6 people and you will need the following:
2 tablespoons butter, 1 kg onions, cut into half rings, 500 ml dry cider, 2 liters chicken stock or vegetable stock, 225 grams waxy potato, peeled and diced, 2 bay leaves, salt and fresh black pepper, 1 teaspoon dried thyme.
4 tablespoons butter, room temperature, 2 tablespoons cream, 4 tablespoons Stilton cheese, crumbled and at room temperature, 1 tablespoons finely chopped fresh parsley, 1 tablespoons finely chopped fresh chives.
Melt the butter in a heavy-bottomed pan and add the onions. Let it cook over medium heat for 10 to 15 minutes or until the onions are soft and brown. Deglaze the onions with the cider and let it reduce by half. Now add the thyme, bay leaves, stock, potatoes and a little salt and let it cook for 15 minutes on low heat. Then remove the bay leaf and puree the soup with an immersion blender until smooth. Taste the soup and season with extra salt and pepper if desired.
Mix the butter, Stilton cheese and cream together with the parsley and chives well. Serve the soup in bowls and add a tablespoon of the Stilton butter to each bowl. Garnish with some finely chopped fresh parsley or chives, if desired.
Can't find Stilton? No problem, use another blue cheese such as Gorgonzola.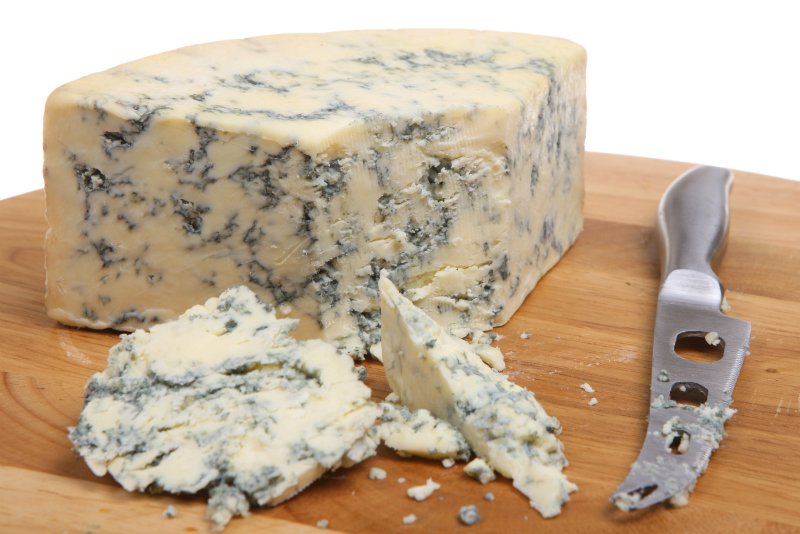 French toast is always a good way to use up stale bread. Make them even more special by soaking the bread in cider! In this recipe we use La Ferme de Billy Fruite: A sweet and fruity cider, but any sweet cider will do. For a kid-friendly version of this recipe, we recommend the Pom Petillant from Les Bulles Ardennaises at. To make four servings you will need:
2 eggs
120 ml milk
120 ml sweet cider, such as La Ferme Billy Fruité
½ teaspoon cinnamon
Pinch of nutmeg
Pinch of salt
8 slices stale white bread, currant bread or brioche
Beat the eggs and mix with the milk, cider, cinnamon, salt and nutmeg. Place the slices of bread in a roasting dish or large pan, pour in the mixture and let the bread soak until all the liquid has been absorbed. Turn the bread slices regularly so that both sides are well soaked. Then fry the bread in a pan with butter until both sides are golden brown. Before serving, sprinkle the French toast with some extra cider and some red fruit, if desired.