Dinner
Stemming from our belief that the perfect cider should not just be found for everyone but also for every occasion, we've listed a number of suggestions here for different moments when the combination of a lovely cider and delicious food would be perfect.
Any nice tips for us? Please let us know!

Seafood
Pomze la Ferme d'Hotte
An organic dry cider from the Pays d'Othe, which rubs against the Champagne region. Thanks to the light mineral aftertaste, this cider is a hauntingly beautiful companion to oysters or a seafood platter.
Dupont Cuvée Colette
This superior cider from the house of Dupont is really bone dry. The Cuvée Colette is a wonderful combination with oysters or other shellfish, but can also be enjoyed with smoked fish without being overpowered.
Roasted lamb
Newtons In Bottle Fermented Perry
A tip from the cider maker himself, which we support thoroughly. The fresh dry pear just asks for it. This perry has lovely pear tones with a touch of tannin bitterness.
Chicken
Pomze Menez Brug (Cornouaille AOP)
This cider, selected by restaurant Pomze in Paris, has a slightly bitter aftertaste, a bit of an earthy tone and enough tannin to hold up to a roasted chicken.
Ferme de la Poulardière
An organic cider with fresh apple tones that make it the perfect culinary companion to poulet à la Normande (chicken cooked in cider).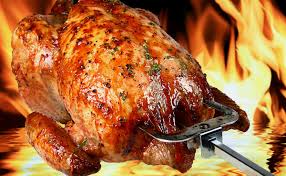 Spicy food like a Thai curry
The Cotswold Cider Company 'No Brainer'
The light, sweet tones of "No Brainer" match the spicy Thai curry exactly. Together, they form a perfect balance.
Perry's Grey Heron
This cider, for the more experienced drinker, combines a fruity sweetness with a light, bitter aftertaste that enhances the spicy sharpness of a green curry.
Roasted pork
Newtons Golden Blush
The strong apple taste with a nice bitter fruit balance is an excellent companion for roast pork.
Millwhites Rumcask
Aged in old rum barrels, this spicy cider has round, apple-tasting tones with an accent of rum. Delicious with a piece of grilled pork belly.
Sweet dessert
A number of doux (sweet) ciders truly belong here. But an ice cider ("cider de glace") is often the ultimate partner. "Cidre de glace" is made by 'cryoconcentration', a process in which the unfermented juice is intensely cooled. The aqueous component in the juice crystallises and can be removed. This creates a very concentrated juice.
One such "cidre de glace" is Dupont Givre, a tarte Tatin in the bottle: highly concentrated, caramel tones, and with dried fruits such as peach, raisins and black currant as well. This cider combined with a piece of tarte Tatin is really unbelievably delicious.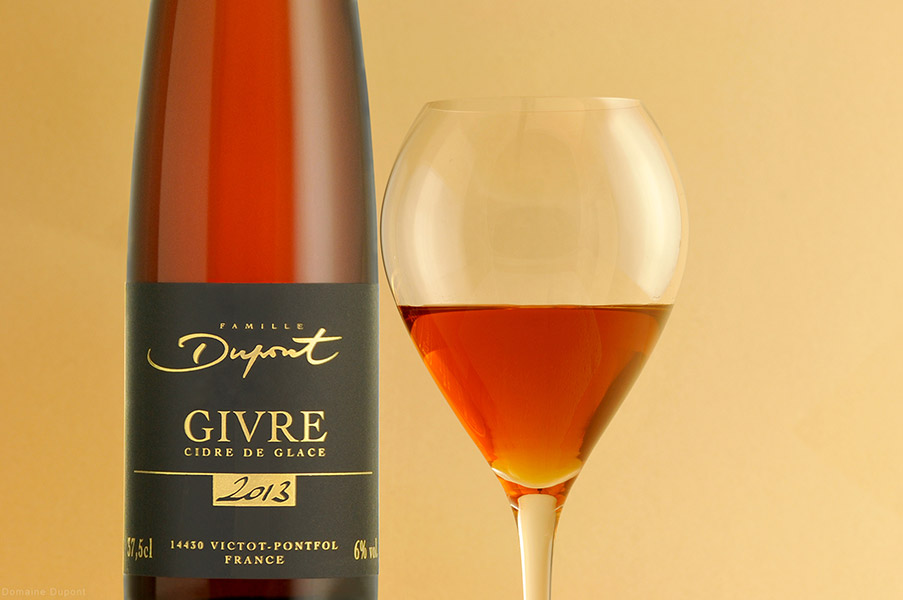 Cheese
There are a hundred different combinations possible, of course; a few are just so obvious that we almost pass them by…
Camembert Fermier, slightly earthy, lovely creamy, slightly spicy farmer's Camembert is best with a cider made locally. We have for that cheese the ultimate companion, namely the Pomze Les Vergers de Chouquet, also from Camembert.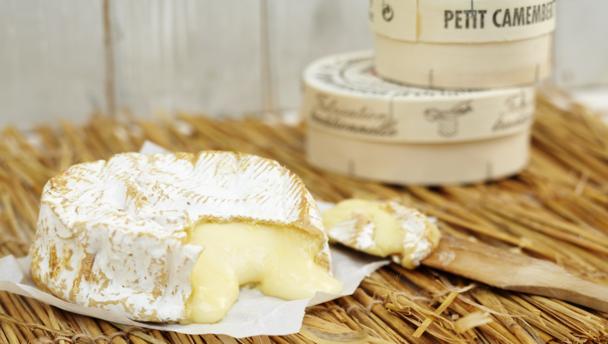 In the Pays d'Auge, the heart of the Calvados region, cheeses are also sometimes washed in Calvados as a means of promoting the red flora. It produces a cheese with a slightly sharper taste and true calvados tones. Domaine Dupont, located in this region and not without merit as a producer of calvados, makes the Cidre Réserve. This cider is aged in oak barrels which have been used for calvados, creating a unity with the cheese.

Matured Cheddar
Cheddar wrongly has a bad name. Compare it with Gouda cheese which is poorly imitated everywhere. The best cheddar is found at the source. If also well aged, the savoury cheese calls for a sweet counterpart. The Wonder of Once Upon A Tree is just that. Made of dessert pears, this iced pear wine counteracts the cheese whereby they form a perfect duo.