BBQ
Although the assortment at a BBQ is different by everyone, there are a number of properties that are characteristic of meat, fish or vegetables prepared on a grill: the roasted exterior that combines something sweet and savoury and, of course, the smoky flavour that makes outdoor grilling so special. A cider goes perfectly with a BBQ!
Oliver's Gold Rush
This collaboration between Oliver's Cider and Perry and Virtue Cider is an excellent, friendly partner in our BBQ adventures. Apple fresh, slightly bitter and a bit smoky.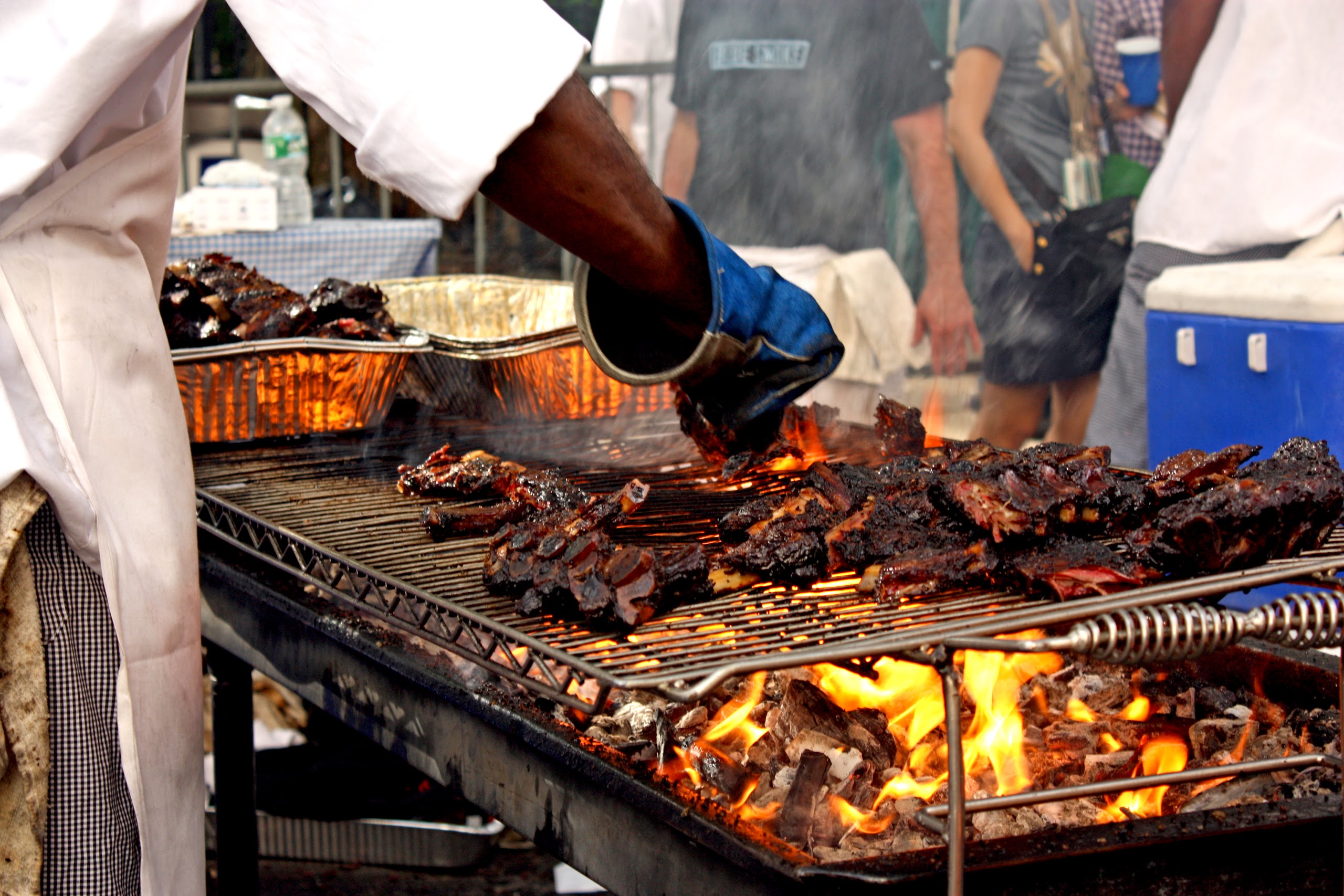 Springfield Old Barn cider
A strong and fruity cider from Wales. Smoky with a touch of (tannin) bitter, and furthermore beautifully dry with a sourness and apple freshness. Delightful with a barbecue.

Burrow Hill Kingston Black
Where the other ciders enjoyable with a BBQ only contain a hint of smoke in them, this single variety of Kingston Black apple is something else entirely. Definitely not a cider for beginning cider drinkers, but rather a powerful taste explosion for cider lovers. This cider from Somerset is reminiscent of the fragrance in malt whiskey: a full smokiness with a dry apple freshness and a nice sour/bitter balance.
Manoir du Kinkiz Cidre de Fouesnant
A full bodied cider from Brittany made from old cider apple varieties with ancient methods. A truly funky French farmhouse cider for the advanced cider lovers.
Millwhites Rum Cask
A really fun cider! Ideal as an alternative for a dark, heavy beer, having been produced in old rum casks that contribute to its spiciness. Also delicious with spareribs from the BBQ.